English / Español
English / Español
Top 5 Reasons to Try Our Top-of-the-Range Security Service
Choosing the right security services may not be a simple task for a typical first-timer. With many lackluster security firms out there, it is essential to choose a well-reputed company that can offer optimal surveillance deals in Miami-Dade and Broward Counties. Discover the Top 4 genuinely compelling reasons to choose Homeland Patrol's dependable services if you're scouting for the best security company in the business.
We Have Professional Security and Surveillance Capacity
As you scour the tricky industry for the most professionally streamlined services, make sure that you understand the ins-and-out of every individual and security company that you contact. Looking at Homeland Patrol, you can authenticate our technical abilities, check out the sterling career profiles of our competent guards and state-of-the-art surveillance systems we use to serve our esteemed clients.
We Are a Well-Reputed Miami Security Company
Some surveillance firms have long abandoned their honesty. As a result, you are required to work with trustworthy guards that have an established track record in the security industry. You may liaise with trusted watchdog hubs, such as the Better Business Bureau, to weigh a company's level of client trust.
Dig into consumer reports to ascertain the number of past clients the professionals in question have successfully handled. Engage a good number of trustworthy stakeholders in the industry in order to pick the most respected security service providers in Miami-Dade and Broward Counties.
Here at Homeland Patrol, we present ourselves as an honest security agency whose motto places unquestionable integrity and admirable accountability beyond all else. If you're looking for ethical and widely regarded security companies in Broward and Miami-Dade Counties, you have all the compelling reasons under the sun to try one of Homeland Patrol's client-focused packages.
We Are a Well-Established Provider of Quality Security Guards
As you search for the most seasoned Broward and Miami security guard service for any property-related safety issue, you are advised to pick an agency that's been in existence for a quite some time. As a worthy precautionary tip, you shouldn't get your security guards from a young surveillance agency that has just entered the demanding surveillance industry. You want knowledge and experience.
Since the veteran security companies in Miami have a higher likelihood of performing a high-quality job, you should consider hiring Homeland Patrol's proficient security guards. We're a longstanding safety and protection partner to hundreds of citizens of Miami-Dade and Broward Counties, as well as far-flung clients throughout the Sunshine State.
We've Received Scores of Commendable Referrals from Grateful Clients
You aren't the first person to look for security guard services in Broward and Miami-Dade Counties. As such, there are some pointers you really should know. First, you should personally talk to any particularly promising Miami security company's previous customers. Doing so will allow you to get an insightful idea about their service delivery mechanisms.
By the same token, confer with at least fifteen different individuals who have previously enlisted their Miami security guard services. These may include trusted friends, immediate relatives or sincere colleagues. Ask them to offer you some highly rated Miami security companies that they have successfully worked with in the past. Regardless of the close associates you talk to, odds are you'll hear an endorsing remark about Homeland Patrol's fantastic Miami security deals.
We exist so you can have the much-needed peace of mind when it comes to security and reliability. Go ahead, choose the insurmountable competence and experience, verifiable professionalism and ethical security services of Homeland Patrol.
Experience
Family-owned and operated. With 25 Years of experience, We have a wide range of specialty trained personnel.
Leadership
Certified professionals, a continuous process of security inspections, ongoing training and emergency response drills guarantee that our clients will enjoy peace-of-mind.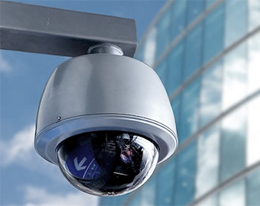 Ethics
Homeland Patrol Corporation's code of ethics oblige each of us to act responsibly and maintain the highest levels of personal, business, and legal conduct.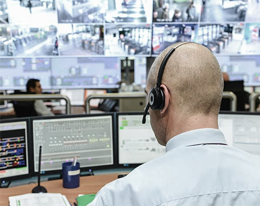 Quality
We seek to provide a level of security service that exceeds our client's expectations. Our Quality Promise ensures the highest level of performance and client satisfaction.
We take a proactive 
approach to 
problem solving.
Homeland Patrol Services
Uniformed Guards
Concierge Services
HOA Patrol Services
Patrol and Inspection
Retail Loss Prevention
Mobile Surveillance
CCT Surveillance
Specialized Services
Security Guard Services:
Get the Protection You Need
Safeguard Your Property and Peace of Mind
Safely protecting your business, property, or event calls for the most trusted Security Services in South Florida, which is Homeland Patrol Corporation. At Homeland Patrol, we've been providing the best in security protection for years to businesses and residents in Florida. We are the first line of defense in safeguarding their properties, people, or events, and we can do the same for you.
Homeland Patrol Security Guard Services
Business owners, event coordinators and residents in South Florida want to ensure their property and people are well protected. By enlisting the security services of the trained security professionals with Homeland Patrol, you can rest assured that everything will remain safe and secure. Our security personnel are prepared to take care of a variety of different settings and locations. They are ready to serve you in the following positions:
Security Guards
Security Receptionists
Event Security
Homeland Patrol understands the security needs of its clients in Florida which is why all our security guards are trained and ready to provide you with a background check, training, and level of experience.
Types of Security Services
Security protection available from Homeland Patrol include:
Uniformed Guards: Trained and ready to serve, a uniformed guard is available to serve you 24 hours a day.
Concierge Services: Keep your apartment building, condominium residences, and other residential properties safe with concierges trained for security.
HOA Patrol Services: Servicing each HOA community and its unique bylaws, well-trained personnel will ensure policies and procedures are maintained and in order.
Retail Loss Prevention: Managing an in-store security program to reduce inventory loss, security officers will assist in lowering the amount of theft, fraud, and accounting errors in your business.
Mobile Surveillance: Get real-time monitoring with immediate alerts for your job site, equipment lot, and other locations.
Specialized Services: Hire professionals for a variety of security services to meet your specialized protection needs, including access control, walking patrol, and first responder, among others. Homeland Patrol is the premiere Security Service in South Florida. Call us today to discuss the best method in safeguarding your future.
Call Us Today

Miami-Dade:
305-792-8682
|
Broward:
954-961-0064
A Vanguard in The
Security Service Industry
With 25 years experience, Homeland Patrol is the dedicated security team you need to protect your business and employees. Through the years Homeland Patrol has become a vanguard in the security service industry in South Florida by being among the first companies to implement a guard tour system, which allows us to monitor and verify the efficiency of the security patrol. The client is our top priority, which is why our president manages every incident. Qualified and certified professionals handle our accounting department. Instant communication between officers and our control base is available 24 hours. Emergencies are handled with tact and speed. Working as a team we obtain better results.
Areas We Service
Miami-Dade Incl.:
Coral Gables
Key Biscayne
Miami Beach
Miami Gardens
Cutler Bay
Broward Incl.:
Coral Gables
Fort Lauderdale
Dania
Hollywood
Pompano Beach
Sunrise
Miami Office:
820 East 41 Street Suite #201
Miami, FL 33013
Tel. (305) 792.8682
Broward Office:
3600 S. State Road 7
Miramar, Florida 33023
Tel. (954) 961.0064
Developed by
Fort Lauderdale Web Design
&
Fort Lauderdale SEO