English / Español
English / Español
Security Camera Systems Is Important For Your Home Security
There are several different types of security cameras. A few security cameras are black and white security cameras, colored, wireless, and night vision security cameras. Besides differing in function and design, security cameras also vary in price. Some security cameras also allow remote access, therefore allowing access to the monitors through an Internet connection.
Video monitors also come in a variety of sizes. It is best to buy a larger monitor because the smaller ones may be hard to view.
CCTV (Closed Circuit Television) Security Systems is a fast growing segment of the security market. They are a relatively cheap addition home security systems. The security system consists of cctv security cameras, security monitors, sensors and cabling. Wireless cameras provide an extra measure of coverage since they can be positioned anywhere quickly. These are good trends in the security industry.
The advantages to owning a security camera in your home include:
· It has the ability to monitor people in your home.
· It can save you money on your homeowner's insurance.
· It's easy for you to know who is in your home at all times.
Security cameras are the ultimate home security product. Whether you live in a spacious home or in a gated community, they are designed fit your needs. Video cameras are an advanced addition for your home security system. The most basic security camera system would be a single camera connected directly to a monitor and a recorder to store the video.
Experience
Family-owned and operated. With 25 Years of experience, We have a wide range of specialty trained personnel.
Leadership
Certified professionals, a continuous process of security inspections, ongoing training and emergency response drills guarantee that our clients will enjoy peace-of-mind.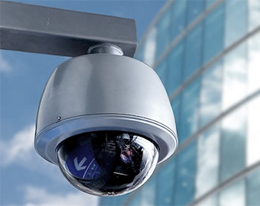 Ethics
Homeland Patrol Corporation's code of ethics oblige each of us to act responsibly and maintain the highest levels of personal, business, and legal conduct.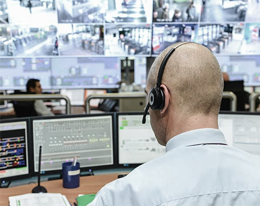 Quality
We seek to provide a level of security service that exceeds our client's expectations. Our Quality Promise ensures the highest level of performance and client satisfaction.
We take a proactive 
approach to 
problem solving.
Homeland Patrol Services
Uniformed Guards
Concierge Services
HOA Patrol Services
Patrol and Inspection
Retail Loss Prevention
Mobile Surveillance
CCT Surveillance
Specialized Services
Security Guard Services:
Get the Protection You Need
Safeguard Your Property and Peace of Mind
Safely protecting your business, property, or event calls for the most trusted Security Services in South Florida, which is Homeland Patrol Corporation. At Homeland Patrol, we've been providing the best in security protection for years to businesses and residents in Florida. We are the first line of defense in safeguarding their properties, people, or events, and we can do the same for you.
Homeland Patrol Security Guard Services
Business owners, event coordinators and residents in South Florida want to ensure their property and people are well protected. By enlisting the security services of the trained security professionals with Homeland Patrol, you can rest assured that everything will remain safe and secure. Our security personnel are prepared to take care of a variety of different settings and locations. They are ready to serve you in the following positions:
Security Guards
Security Receptionists
Event Security
Homeland Patrol understands the security needs of its clients in Florida which is why all our security guards are trained and ready to provide you with a background check, training, and level of experience.
Types of Security Services
Security protection available from Homeland Patrol include:
Uniformed Guards: Trained and ready to serve, a uniformed guard is available to serve you 24 hours a day.
Concierge Services: Keep your apartment building, condominium residences, and other residential properties safe with concierges trained for security.
HOA Patrol Services: Servicing each HOA community and its unique bylaws, well-trained personnel will ensure policies and procedures are maintained and in order.
Retail Loss Prevention: Managing an in-store security program to reduce inventory loss, security officers will assist in lowering the amount of theft, fraud, and accounting errors in your business.
Mobile Surveillance: Get real-time monitoring with immediate alerts for your job site, equipment lot, and other locations.
Specialized Services: Hire professionals for a variety of security services to meet your specialized protection needs, including access control, walking patrol, and first responder, among others. Homeland Patrol is the premiere Security Service in South Florida. Call us today to discuss the best method in safeguarding your future.
Call Us Today

Miami-Dade:
305-792-8682
|
Broward:
954-961-0064
A Vanguard in The
Security Service Industry
With 25 years experience, Homeland Patrol is the dedicated security team you need to protect your business and employees. Through the years Homeland Patrol has become a vanguard in the security service industry in South Florida by being among the first companies to implement a guard tour system, which allows us to monitor and verify the efficiency of the security patrol. The client is our top priority, which is why our president manages every incident. Qualified and certified professionals handle our accounting department. Instant communication between officers and our control base is available 24 hours. Emergencies are handled with tact and speed. Working as a team we obtain better results.
Areas We Service
Miami-Dade Incl.:
Coral Gables
Key Biscayne
Miami Beach
Miami Gardens
Cutler Bay
Broward Incl.:
Coral Gables
Fort Lauderdale
Dania
Hollywood
Pompano Beach
Sunrise
Miami Office:
820 East 41 Street Suite #201
Miami, FL 33013
Tel. (305) 792.8682
Broward Office:
3600 S. State Road 7
Miramar, Florida 33023
Tel. (954) 961.0064
Developed by
Fort Lauderdale Web Design
&
Fort Lauderdale SEO