English / Español
English / Español
Miami Security Guards Protect Lives and Property
Value of Security Guards in Miami
No matter how much progress society makes in today's world, the highest level of security a person feels is always in the presence of another person. That is what originated the concept of security guards, although the concept was always in practice-be it demanding security from a servant in medieval times or from soldiers in kingships. In today's times, no matter how developed our security technology has become and no matter how advanced the locks are now, we still feel safe in the presence of someone- preferably a bodyguard.  Homeland Patrol trains and develops many of the security guards that protect Miami and is one of the pre-eminent security companies in Miami.
Countless Miami security companies are offering that exact protection for both your homes and the places of interest where you might feel even a little bit scared (there is news almost every day about shootings in malls, schools, and churches. Homeland Patrol, among other notable Miami security companies, has trained, fearless guards that stand by vulnerable areas: ATM machines, banks, stores , nightclubs, and other places where people gather.  The security guard can insure, either exclusively or discreetly, that everyone gathered in that place are safe. Homeland Patrol's Miami, Florida security guard force is trained rigorously, and is ready to face anything thrown in their way. After keeping everything safe and sound for so long, the credibility of Homeland Patrol's Miami security guard operation and operatives is sterling and incomparable.
Homeland Patrol also provides executive protection in Miami for over 15 years and has accomplished that by ensuring their guard force is handpicked and trained to perfection. This Executive Protection in Miami is verily one of the top levels of protection available as it has been providing this quality security and peace in the area for a long time now. There are many security guard companies in Miami, undoubtedly, but not many that excel at their security work and jobs with the high level of customer satisfaction and invested trust earned by Homeland Patrol.  Among the many choices of security guard companies, Homeland Patrol Corporation has a notable presence and takes security duties and activities very seriously with the aim to please and deliver perfection to their customers.
While traveling to, or living in Miami, one need not worry because our Miami security guard force is highly trained and able in what they do. They are selected from the best of the applicants and trained to meet the needs and requirements of the job in an expert, professional way, be that for guard duty, security patrol, or walking the perimeter for valuable real estate and assets.  Their high level of training insures superior on-job performance.  Our security personnel demonstrate acute mental awareness and agility, as well as honed physical skills so that they are able to analyze critical situations and act on command with well-made decisions. The quick-wit of our Miami security guard body has secured and protected people and property in the area for a long time.
Security guard companies in Miami, including Homeland Patrol security, have been playing this role of the city's protectors for a long time now. This responsibility is understood and was undertaken enthusiastically by Homeland Patrol, as one of the premier security guard companies in Miami, and who is fully capable of understanding reacting, and delivering well above standard performance for the city, the companies, and the people located in and working in the Miami area. The city is deemed safe for tourists, travelers, and residents and businesses by Homeland and other security guard companies in Miami who execute their job to perfection every day, as they should.
Homeland's security guards can handle varied duties: executive protection; office lobby check-in; industrial site guard duty; construction security and patrol, etc.
Homeland Patrol's security guards in Miami are trained to such a level that they are fully educated on what is expected from them and strive to achieve that level of accomplishment for the sake of the citizens and more. With Homeland Patrol's security guards present in Miami, the city surely rests in good hands.
Best Security Company in Miami
Miami's Best Security Services – Homeland Patrol Patrol
It doesn't matter, if you're in Alaska or Paris, Istanbul or Delhi, the highest-end places or the 'burbs, you still need the same basic needs; food, shelter, and security. The security can go from having a guard at your door to having armed forces scouting the city for any danger to your health, wealth and assets. If you're in Miami, though, you need not to worry. Miami Homeland  Patrol's security is the best protection there is in terms of efficiency, trust, and the ability to get the job done.  Security guards can be provided for: executive protection; guard duty in offices, industrial sites, and construction sites; patrol duty on office or warehouse premises; special event duty: weddings, funerals, music events, other entertainment forums; etc.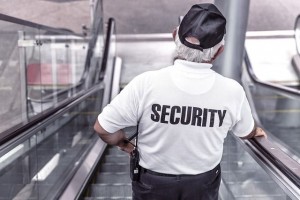 Security companies in Miami are indeed top-notch with many security companies providing the best protection to the citizens with Homeland Patrol being the best of the best. Their security services are indeed unparalleled because of the dedication to the job and the honesty of work by the people willing to do anything to safeguard their people. The security company in Miami, Homeland Patrol, is the best regional security, dealing with both the small and the large scale threats and doing an efficient and effective job of all the security companies in Miami. Homeland Patrol provides security in public places in case of any celebratory event and even otherwise, securing the perimeters of the whole Miami.
Being in the state of Florida, the beautiful city attracts both wanted and unwanted attention from everyone around the world; and, to meet that need to provide exclusive Miami security to all the locals, as well as the tourists, is a challenge but one that Homeland Patrol, Miami security has embraced and is living up to. Homeland Patrol's security services in Miami are rather exclusive and the security agency in Miami is the heart of all the controlled activities being performed to retain the peace among the people and to stop any violation of the law of all the varying degrees.
Security companies in Miami are successful in maintaining the peace because of their well-trained officers. Miami security companies take it as their priority to train young people and mold them into fine security personnel that are able to function fluidly in any situation requiring monitorinting and protection. Homeland Patrol, as one of the premier security agencies in Miami makes sure that their training facilites and equipment are state-of-the-art and capable of fully training their personnel to produce superior security guards in Miami, as well as training security guards for businesses and other security companies.  Their outstanding level of trainng creates personnel tha assures a great outcome in any security situation; and so far, Homeland Patrol has been equal to the task and outshown almost every other security agency in Miami, and continues to do so today. Because of their adherence to strict and logical standard procedures throughout the process, the security services offered in Miami by Homeland Patrol are remarkable, and known widely for producing the best officers in the field.
Homeland Patrol, the security company in Miami, makes sure that their technology is up-to-date and their wheels ready to go 24/7. They invest heavily in the most functional stations and the latest field gear to facilitate all the parties. Their investment and dedication for these needs creates fulfillment is truly remarkable and applause-worthy as they put their best efforts in making this process smoother and the city safer. You can't go wrong by hiring the best, so do visit our website and review our functions that fulfill your needs.  Businesses and individuals that take advantage of your services have never been safer or more secure. That's a fact!
Experience
Family-owned and operated. With 25 Years of experience, We have a wide range of specialty trained personnel.
Leadership
Certified professionals, a continuous process of security inspections, ongoing training and emergency response drills guarantee that our clients will enjoy peace-of-mind.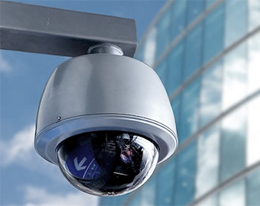 Ethics
Homeland Patrol Corporation's code of ethics oblige each of us to act responsibly and maintain the highest levels of personal, business, and legal conduct.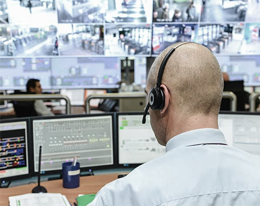 Quality
We seek to provide a level of security service that exceeds our client's expectations. Our Quality Promise ensures the highest level of performance and client satisfaction.
We take a proactive 
approach to 
problem solving.
Homeland Patrol Services
Uniformed Guards
Concierge Services
HOA Patrol Services
Patrol and Inspection
Retail Loss Prevention
Mobile Surveillance
CCT Surveillance
Specialized Services
Security Guard Services:
Get the Protection You Need
Safeguard Your Property and Peace of Mind
Safely protecting your business, property, or event calls for the most trusted Security Services in South Florida, which is Homeland Patrol Corporation. At Homeland Patrol, we've been providing the best in security protection for years to businesses and residents in Florida. We are the first line of defense in safeguarding their properties, people, or events, and we can do the same for you.
Homeland Patrol Security Guard Services
Business owners, event coordinators and residents in South Florida want to ensure their property and people are well protected. By enlisting the security services of the trained security professionals with Homeland Patrol, you can rest assured that everything will remain safe and secure. Our security personnel are prepared to take care of a variety of different settings and locations. They are ready to serve you in the following positions:
Security Guards
Security Receptionists
Event Security
Homeland Patrol understands the security needs of its clients in Florida which is why all our security guards are trained and ready to provide you with a background check, training, and level of experience.
Types of Security Services
Security protection available from Homeland Patrol include:
Uniformed Guards: Trained and ready to serve, a uniformed guard is available to serve you 24 hours a day.
Concierge Services: Keep your apartment building, condominium residences, and other residential properties safe with concierges trained for security.
HOA Patrol Services: Servicing each HOA community and its unique bylaws, well-trained personnel will ensure policies and procedures are maintained and in order.
Retail Loss Prevention: Managing an in-store security program to reduce inventory loss, security officers will assist in lowering the amount of theft, fraud, and accounting errors in your business.
Mobile Surveillance: Get real-time monitoring with immediate alerts for your job site, equipment lot, and other locations.
Specialized Services: Hire professionals for a variety of security services to meet your specialized protection needs, including access control, walking patrol, and first responder, among others. Homeland Patrol is the premiere Security Service in South Florida. Call us today to discuss the best method in safeguarding your future.
Call Us Today

Miami-Dade:
305-792-8682
|
Broward:
954-961-0064
A Vanguard in The
Security Service Industry
With 25 years experience, Homeland Patrol is the dedicated security team you need to protect your business and employees. Through the years Homeland Patrol has become a vanguard in the security service industry in South Florida by being among the first companies to implement a guard tour system, which allows us to monitor and verify the efficiency of the security patrol. The client is our top priority, which is why our president manages every incident. Qualified and certified professionals handle our accounting department. Instant communication between officers and our control base is available 24 hours. Emergencies are handled with tact and speed. Working as a team we obtain better results.
Areas We Service
Miami-Dade Incl.:
Coral Gables
Key Biscayne
Miami Beach
Miami Gardens
Cutler Bay
Broward Incl.:
Coral Gables
Fort Lauderdale
Dania
Hollywood
Pompano Beach
Sunrise
Miami Office:
820 East 41 Street Suite #201
Miami, FL 33013
Tel. (305) 792.8682
Broward Office:
3600 S. State Road 7
Miramar, Florida 33023
Tel. (954) 961.0064
Developed by
Fort Lauderdale Web Design
&
Fort Lauderdale SEO